Thinking Better, Together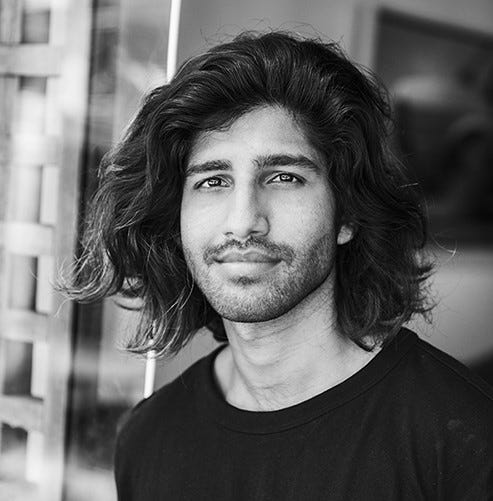 ---
"Study the science of art. Study the art of science. Develop your senses – especially learn how to see. Realize that everything connects to everything else." - Leonardo da Vinci
---
Hello, I'm Zat Rana. Thank you for being here.
Let me ask you a question: What if rather than obsessing about the ephemeral trends floating around, people instead took some time every week to explore timeless knowledge? Wouldn't that be a better way to understand the present?
In Thinking Better, Together, I try to express the nuances of the human condition. To this end, I am as inspired by philosophy and science as I am by art and history. My hope is to fuse wisdom from a range of angles so that I can create a sharper map of reality.  The aim is to go wide as a means of going deep.
In practice, this means that sometimes I'll write essays diving into and exploring Buddhism to dig out what it means to be a self in a world of rapidly accelerating technological change. Other times, I will take us on a journey to connect with the philosophers and historians of Ancient Greece to pull out their knowledge about the cycles of reality. In the end, my hope is that science will be married to art, technology to culture - all in a style that respects both depth and clarity.
The internet is a fantastic tool for finding information and data, but it's not always the easiest place to discover timeless knowledge or deep wisdom. With Thinking Better, Together, I'm looking to change that. I hope you'll join us on this wonderful intellectual journey - one that starts with the deep past and points to the far future.
---
FAQ
What's the difference between the free and the paid subscription?
My writing moving forward will fall into two buckets: occasional long-form essays on big topics, and weekly letters that invite participation.
The long-form essays will be free, shared maybe monthly. The letters will be sent to my inner circle every week. If you join this inner circle, you will also receive access to coffeehouse discussions, periodic Q&As, podcasts, curated member briefs, and other community benefits to keep your mind sharp.
Paid subscriptions will start at $8/month or $80/year.
Can I forward the paid subscription emails to other people?
The occasional share is fine, and you're welcome to do so if you think someone could really benefit, but please be respectful and don't over-do it.
What kind of people generally read this stuff?
Over the years, my work has been read by more than 10 million people, in some 20 publications, translated into 10 languages. Readers range from CEOs to teachers to musicians to NYT-bestselling authors.
Among the 40,000+ subscribers who regularly tune in, I'd say that their uniting quality is intellectual curiosity. Thinking Better, Together is for people who are comfortable thinking deeply as a means to thinking clearly.
Reality is far more complex than most people give it credit for. If you're someone who actually wants to see it for what it is, I would love to have you in the community.

Subscribe to Thinking Better, Together
People